dox42 News
All current news about dox42, the product, the team behind it, all events with dox42 participation and much more - you will find here:
News at a Glance
Register now! #dox42class of "How to quickly demo dox42"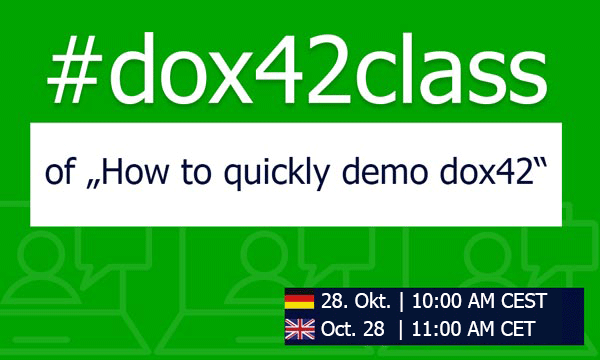 You want to be ready to demo dox42 and inspire your colleagues, customers or your partners? Awesome! dox42 Lead Technical Evangelist Johannes Linder is looking forward to guiding you through the steps you need to take to build a quick and easy dox42 demo.
---
---
---
---