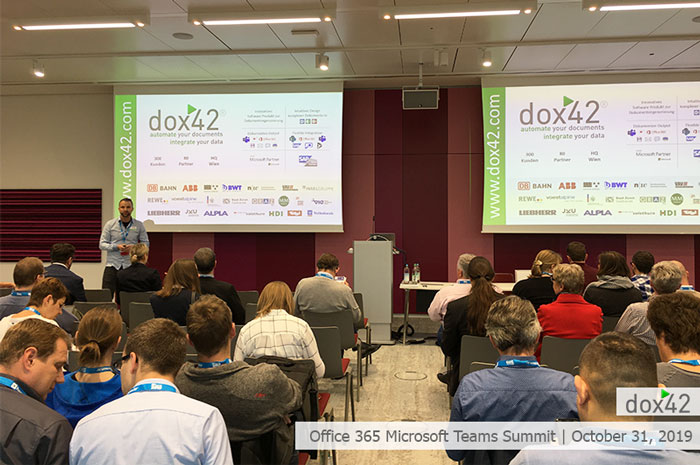 The Office 365 Microsoft Teams Summit, organised by Harmon.ie, took place in Munich on Halloween. Of course dox42 was there, and we were delighted about almost 100 attendees in our session with Business Technology Evangelist Denise Valentin and Lead Technical Evangelist Johannes Linder!

A few impressions of the event. We're already looking forward to the next one!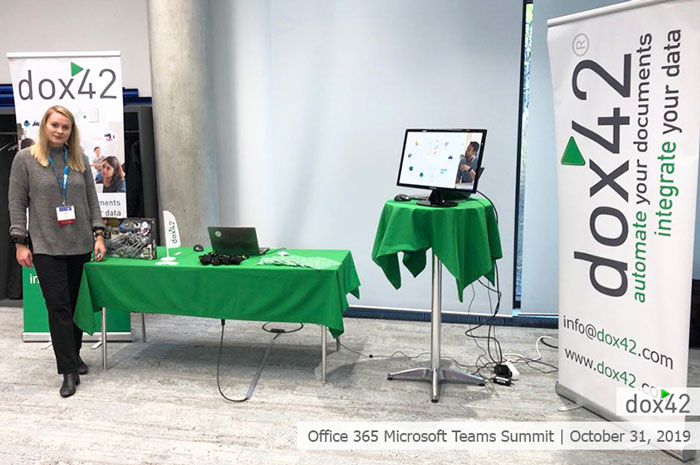 Denise Valentin welcomes interested visitors at our dox42 booth, and...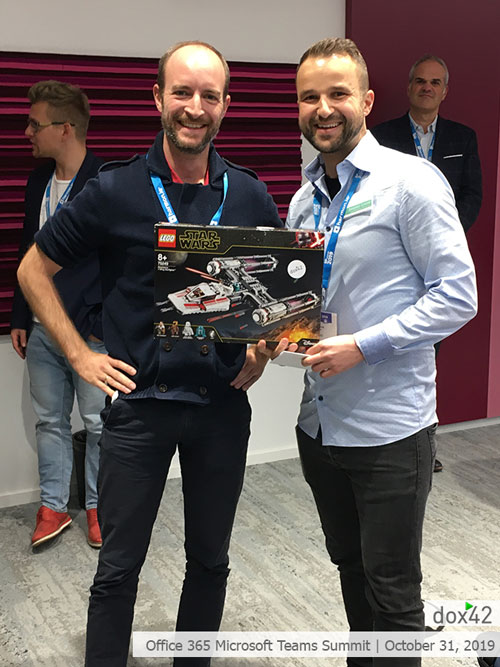 ... Johannes Linder (right) hands over the dox42 raffle prize to the lucky winner.
You're interested in further events? Here is a list of all our upcoming dox42 events >>