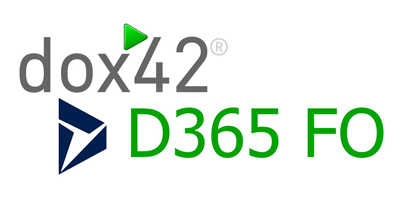 Get rid of SSRS and ER and make use of powerful document automation in the cloud – with D365, O365 & dox42!
What you will see in this Webinar: 

Easily design complex documents in MS Word, Excel and PowerPoint with tables, conditions, barcodes, charts, images, etc.
Generate these documents where you need them: directly in Dynamics 365 for Finance and Operations
Mix data sources: SharePoint, O365, D365 FO, CE & BC, Web Services, SQL and many more

Maintain templates and modular text blocks in Office 365
Save generated documents into O365, SharePoint and Teams.
The webinar will be held on February 19. Info & Registration >>