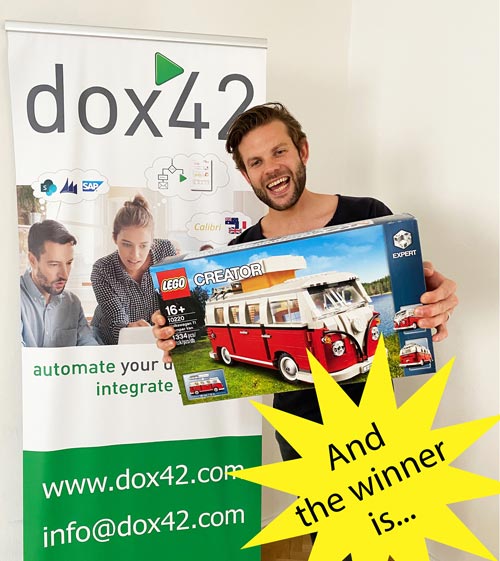 Big thanks to everyone for taking part in the raffle! The random picker chose a winner!  As you can see in the picture, Fabian Huber has already prepared the lego set to be sent to the lucky winner ... and to all the others: there are more raffles to come!
Find out who won on our LinkedIn page >>
Join dox42 on LinkedIn and take part in the next raffle!