With the dox42 Experts program we like to support those that affect the dox42 community positively with their commitment and knowhow. They impress us with their ability to help others use dox42 ideally and their great dox42 knowhow - an astonishing effort that we want to award!
The dox42 awards were sent and we asked our dox42 Experts to post a picture with their award. The first picture is here!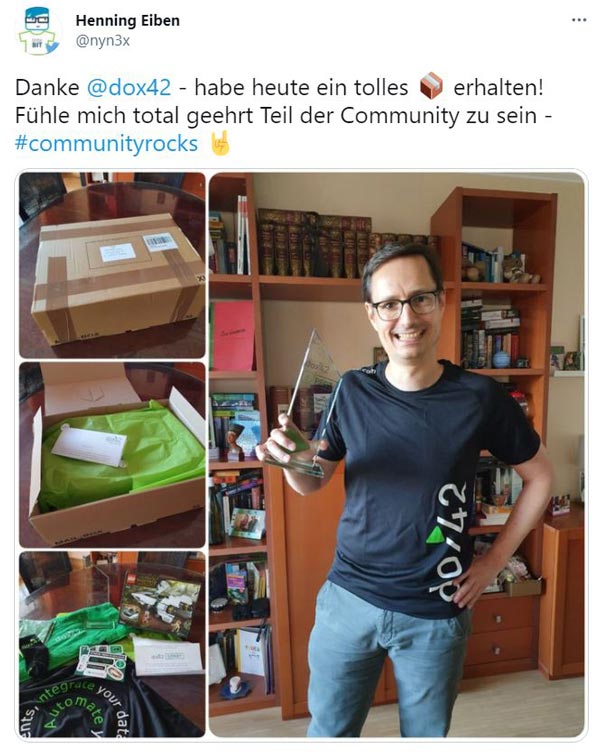 Source: https://twitter.com/nyn3x
dox42 Expert Henning Eiben is a passionate evangelist for developing solutions based on SharePoint, Office365, Nintex and dox42. Read all about it here >>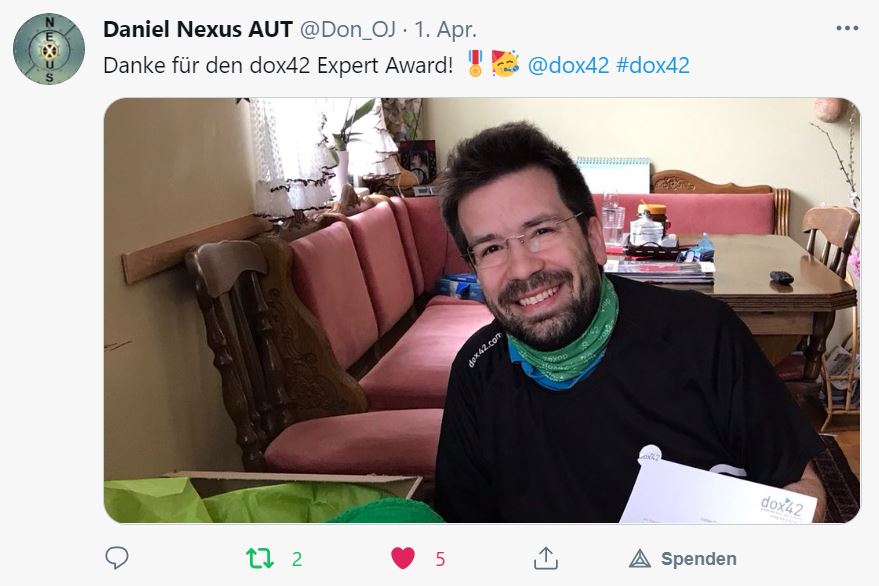 Source: twitter.com/Don_OJ
dox42 expert Daniel Ojdanic has expertise in Integration with SharePoint, in automatically generate documents from SharePoint with data from various lists in SharePoint and in the transfer of technical data into documents in SharePoint in a user-friendly way.