"Office 365 next level Security: Web Service Impersonation in AzureAD"
dox42 at the first SharePoint Saturday in Vienna
As more and more users and companies move from on premises towards Office 365 two questions remain omnipresent: 1. How to deal with User Security? 2. How to deal with Web Services that are outside the Office 365 World? This could get even more complicated in a multi-tenant and multi-server architecture.
The good part is: Office 365 offers a way to impersonate users for any Web Service that is used within SharePoint, Dynamics CRM, Teams or any other Office 365 App.
The (yet) improvable part: Not many users and developers know about this.Join the dox42 session to see a live SharePoint example of how we seamlessly integrated our dox42 Web Service into Office 365 using Azure Active Directory functionality.

Your presenter will be: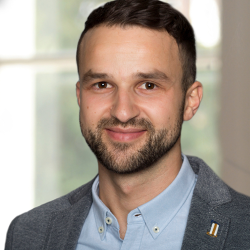 Johannes Linder
dox42 GmbH

Be part of the first Viennese SharePoint Saturday on November 11th!