Let's (Power) Automate all your D365 & M365 Documents – Johannes Linder, Lead Technical Evangelist at dox42

dox42 Session, The Ageas Bowl, Southampton at 19:00 UK time / 20:00 Vienna time

Dieses Event findet auf Englisch statt.
Real life business processes require document automation for quotes, reports, contracts, emails, PowerPoints, etc. dox42 ignites the potential of the entire Microsoft ecosystem by automatically generating these documents with data from all your sources.

What you will see in the session:
Overview & live demo of the technical options and challenges when it comes to document automation.
Document generation where it is needed: from a Power App, a Power Automate Flow, directly in your Dynamics 365 applications, SharePoint, Teams & many more.
Easy document design in MS Word, Excel and PowerPoint with tables, conditions, text modules, barcodes, charts, images, etc.
Combination of data sources: SharePoint, M365, D365 FinOps, CE & BC, Web Services, SQL & many more.
The session will be presented by Johannes Linder, Lead Technical Evangelist at dox42.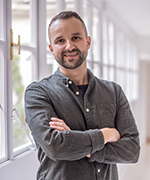 Johannes Linder
Lead Technical Evangelist
dox42