Automate Mail Merge with dox42
Issue
The standard MS mail merge function is a practical and popular tool to personalize simple data from one data source. Mail merge, however, has its boundaries when multiple data sources, text modules or barcodes need to be integrated.
What is more, standard serial letters can only be generated in MS Word. If you need to create documents automatically in a workflow, in large quantities or simply in PDF, better use dox42!


Solution
dox42 enables you to integrate data from multiple data sources (Database, WebServices, Microsoft® Excel, Microsoft® SharePoint, XML/JSON, Custom). Barcodes, dynamic charts, text modules, tables and images can be integrated in automated documents easily and without programming.

dox42 enables you to generate and send documents locally as well as server-based in any output format and large amounts.


´[..] Within a very short period of time we were able to launch the fishing licence , which was the very first seamlessly integrated and fully electronically generated eGov-application scenario, online. In this process dox42 automatically generates the fishing license, which is then offered to our customers as a PDF document. [...]`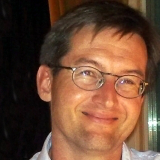 Roland Egli
Head of Platform & Application Management
Department for Information Technology and Organisation
Canton Solothurn