Document Generation in an end-to-end solution with dox42
Issue
End-to-end solutions are specialized in their specific domain, but not in document assembly. In order to generate documents from an end-to-end system, all necessary data have to be imported first (e.g. contacts from CRM-system). This leads to data redundancy and unnecessary complexity. If more complete systems are in use, a consistent corporate design and text modules used across the company are only realizable through customizing. Experience has shown, however, that customizing a full fletched solution depends on the flexibility, release plans and pricing of the vendor (vendor lock-in).

Companies which are responsive to trends in the market fast and on short notice (e.g. through individual and customized offers directly in the document), are able to realize tremendous competitive advantages. This is because customers read their credit agreements or their flight tickets way more thoroughly than any newsletter. Make use of this chance with dox42!

Solution
dox42 can
integrate data from multiple complete solutions
in automated documents. Barcodes, dynamic charts, text blocks, tables and images can be integrated easily and
without programming
. What is more, you can handle your corporate design easily. The intuitive surface of the
dox42 Office Add-Ins
enables you to
maintain and extend the automation of your documents easily
.

With dox42, documents can be modified fast, easy and completely independent from your end-to-end solution. Thereby you are completely independent from the manufacturer (vendor lock-in), as additional functions do not need to be implemented in the complete system - they can be realized from your internal IT department or your competent IT service provider.
With dox42 you create documents that fascinate your customers!
´[...] dox42 enables us to generate tailored documents, like offers or instant insurance policies, for each and every customer individually and swiftly. Thereby, dox42 integrates perfectly into the flexibility of our mobile platform independent solutions. [...]`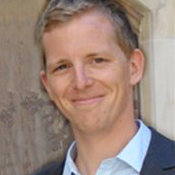 Michael Gesselbauer
Company Organisation & Projekt Management
VAV Insurance