Document Generation with dox42 instead of Copy/Paste
Issue
Documents are one of the most important means of communications for a company with its customers. That's why they should be fast and easy to create. However, the documents should still focus on the individual customer. Therefore, the manual document creation - copy & paste - is often used.
The manual approach is flexible, but error-prone, time-consuming and slow.


Solution
dox42 enables you to create individual, high-quality documents in up-to-date corporate design with current and correct data automatically - within seconds. No more texts or calculations need to be inserted manually – dox42 does the work for you. What is more, dox42 increases your flexibility tremendously, as you can integrate multiple data sources into one template. This way you eliminate mistakes, prevent image damages and have time for the essentials tasks of your job again!

´[...] Since the required documents are not created manually any more, it is possible to save a lot of time. Furthermore, this time benefits our customers, as their concerns can be processed much faster.[...]`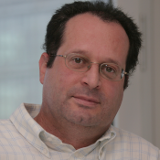 Philippe E.P. Kälin
Department of Economic Affairs
Department for Economy and Labor
Canton Zug