dox42 News
All current news about dox42, the product, the team behind it, all events with dox42 participation and much more - you will find here:
News at a Glance
Happy Towel Day!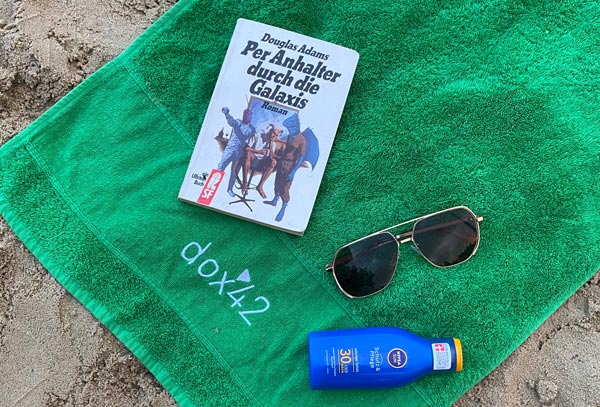 We are sending a special dox42 postcard into the universe and to all fellow Douglas Adams fans today!

If you are one of them, you can answer our question for sure >>
As a small hint: We already have a pretty nice dox42 version of it... Happy Towel Day to all of you!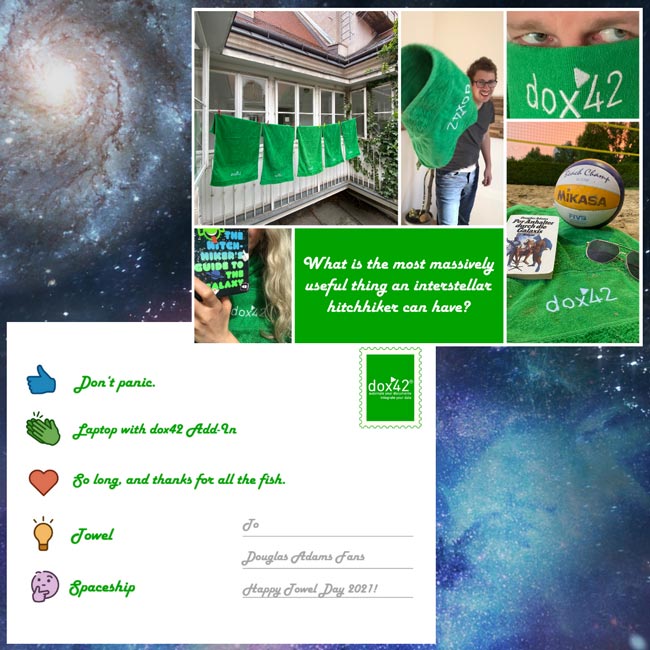 ---
---
---
---