dox42 News
All current news about dox42, the product, the team behind it, all events with dox42 participation and much more - you will find here:
News at a Glance
What would the break event point of dox42 implementation in your company be? Calculate now!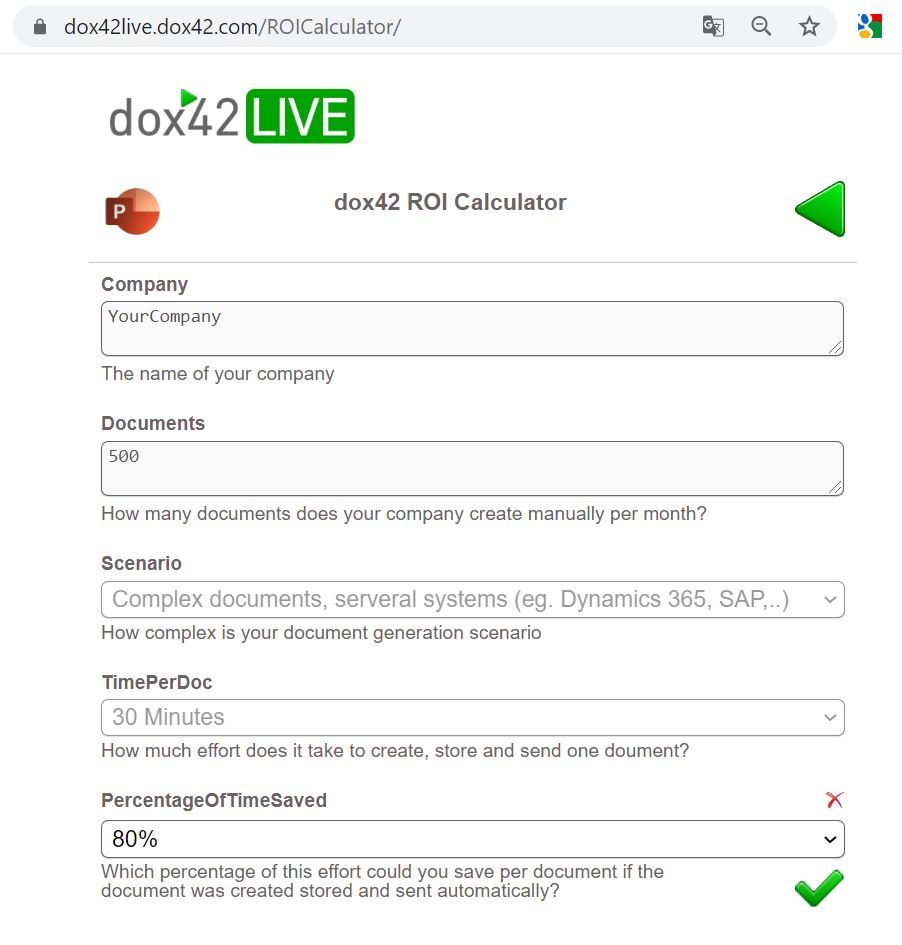 3 Months is the typical break even point of a dox42 implementation. 
What would it be in your company?
You can calculate it now yourself! Try it with the dox42 ROI Calculator here >>
There's also a short tutorial video on calculating ROI >>
---
---
---
---