It was a great partner event in Vienna - a big thanks goes out to our partner d.velop AG!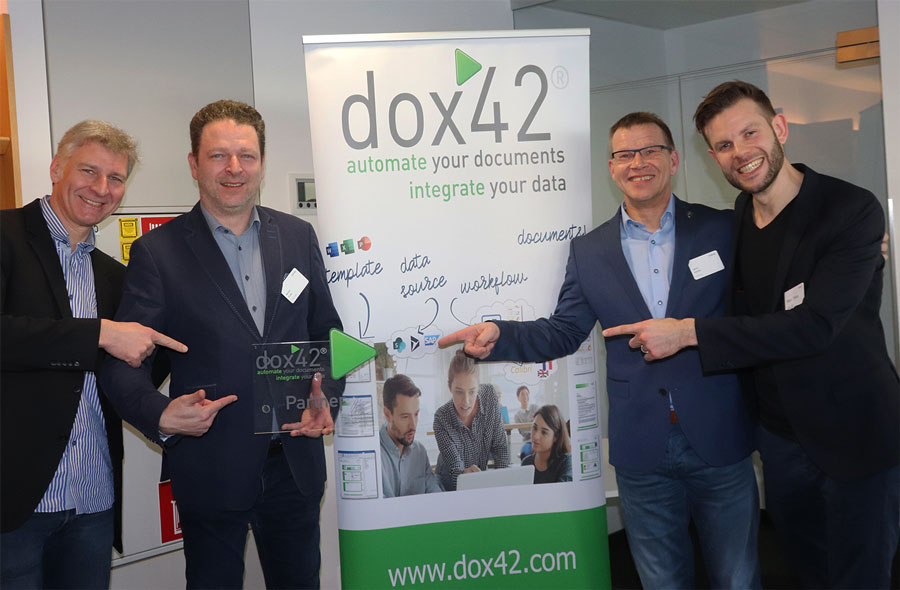 Christian Bauer (dox42) on the left and Fabian Huber (dox42) on the right are handing over our dox42 partner plate to Nikolaus Proske and Martin Hülscher from d.velop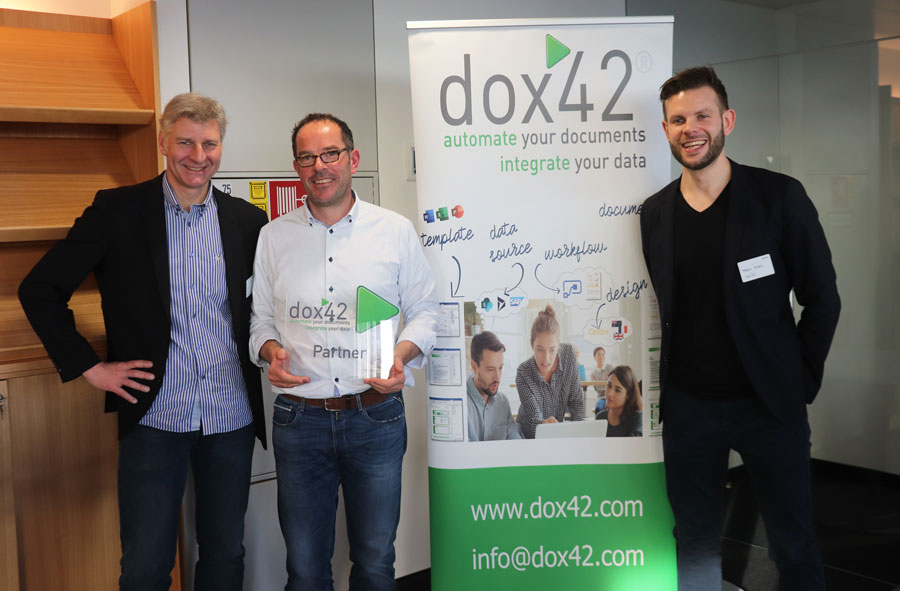 Also, our partner 
Alpin
 received the dox42 partner plate too! In the picture (left to right): Christian Bauer, Joachim Pfeifer (alpin IT) and Fabian Huber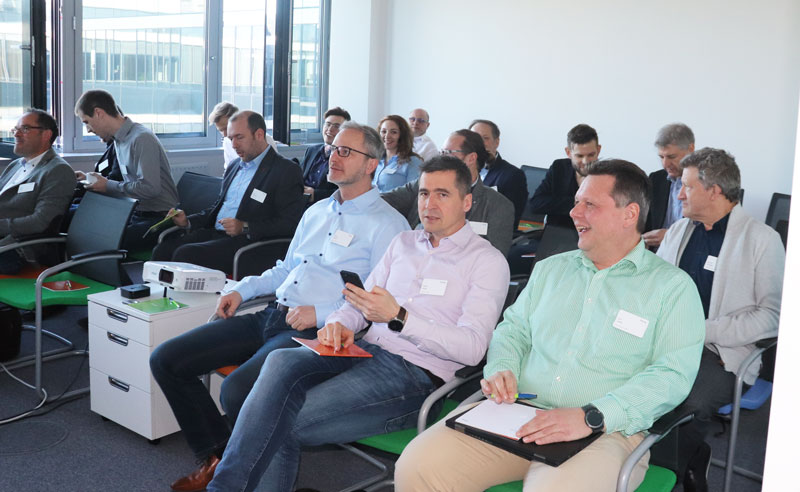 We're already looking forward to the next partner event!