Last week the Office 365 & SharePoint Connect conference took place in Haarlem, the Netherlands. Of course, dox42 didn't want to miss that!
CEO Christian Bauer and Business Technology Evangelist Fabian Huber have been there. Big thanks goes out to the organisers around Nigel Clapham, the sponsors, all of the interested attendees in the dox42 session and the visitors at the dox42 booth.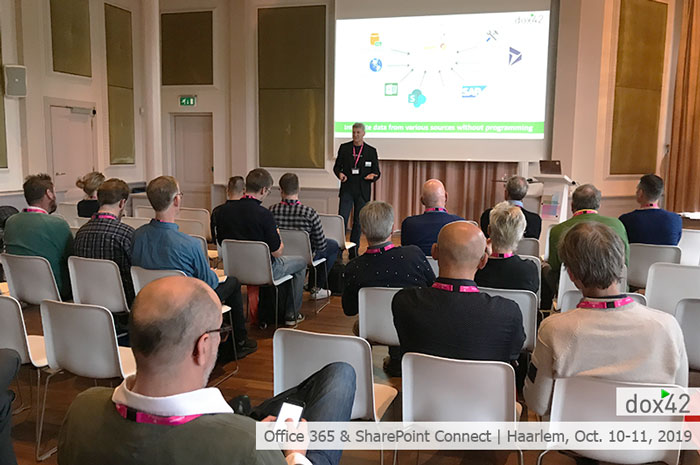 Christian Bauer presents dox42  - SharePoint and Document Automation - just before...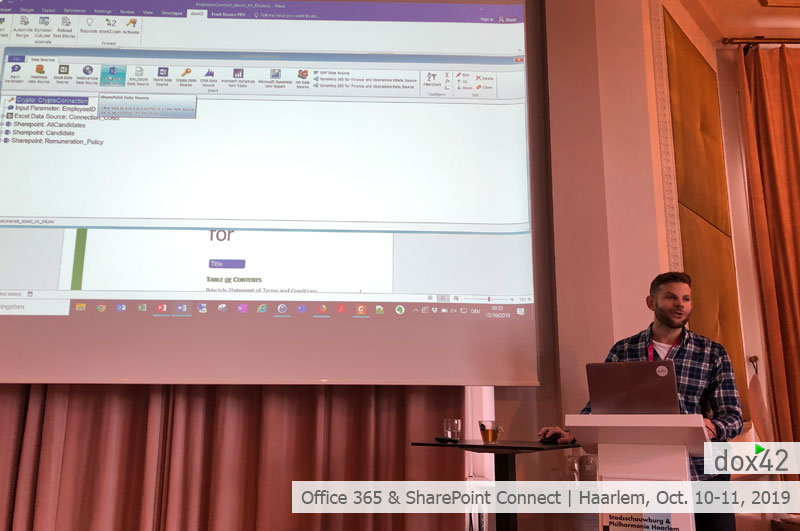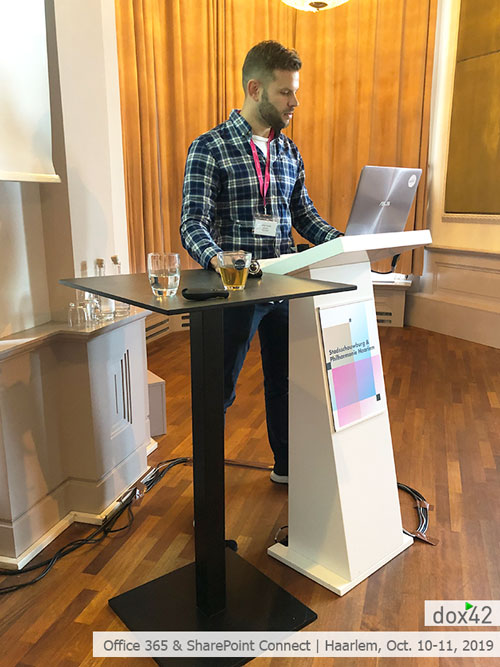 ...Fabian Huber shows a live demo.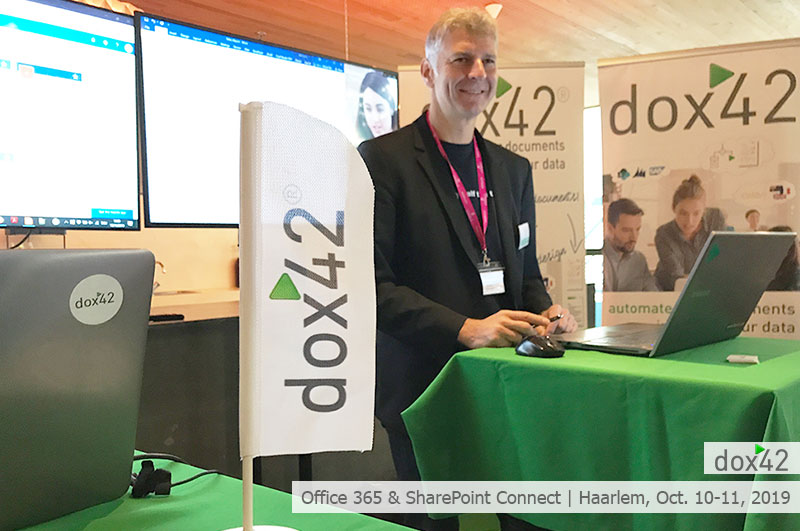 Christian Bauer welcomes visitors at the dox42 booth.
Also, we were delighted to make a new parternship. In the picture below: dox42 and Noventum Consulting GmbH. Welcome to the dox42 partner network!