The Dynamcs 365 Saturday Community met in Dublin on Saturday. And Global Annual Sponsor dox42 was there - of course! What a great event, big thanks goes out to the organizers and all the attendees.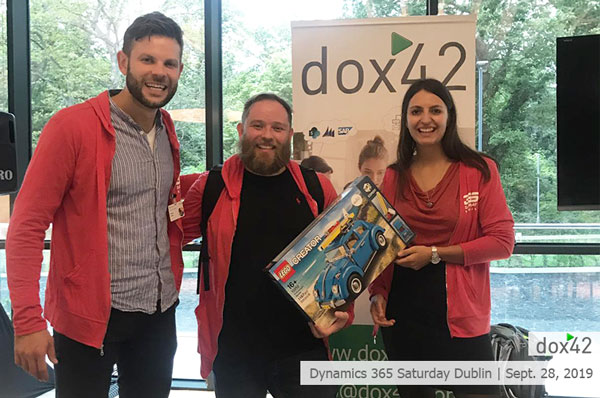 dox42 Business Technology Evangelists Fabian Huber (left) and Lisa Pulsinger (right) with the lucky winnter of our dox42 raffle prize.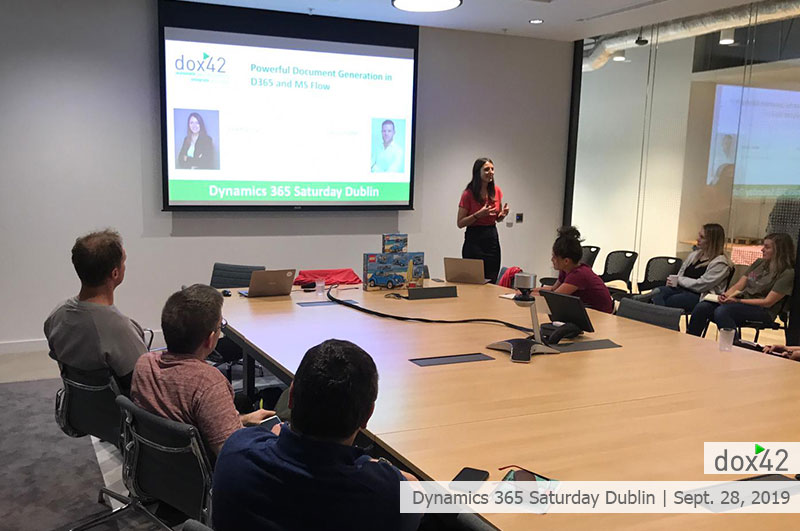 "Powerful Document Generation in D365 and MS Flow" presented by dox42 Business Technology Evangelist Lisa Pulsinger and...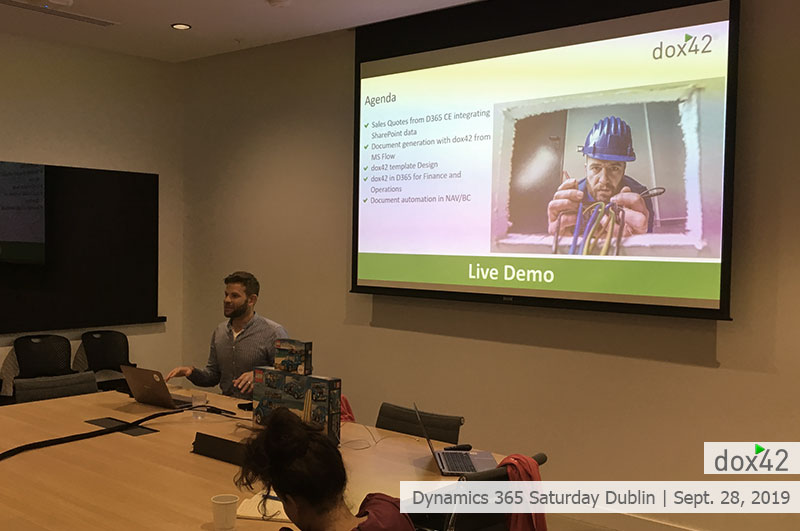 ...dox42 Business Technology Evangelist Fabian Huber.
You are interested in this topic? There's going to be a webinar about it on November 27th: Create documents that add value from MS Flow