The SharePoint Community has met in Barcelona this past weekend. For dox42 it was the start into a booked event-Autumn.
Thanks to the organisers, the various visitors at our dox42 booth for very interesting talks, the audience in our dox42 session and the whole SharePoint Community. We're already looking forward to the upcoming SharePoint Saturday events!
All events with dox42 this Autumn >>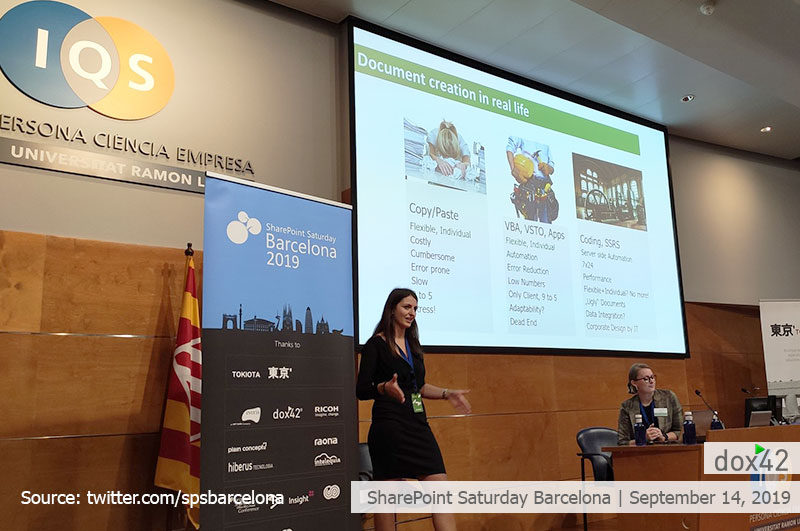 dox42 live demo with dox42 Business Technology Evangelists Lisa Pulsinger and Denise Valentin (above) and when handing over the raffle prize to the lucky winner (below).