dox42 has been at SharePoint Saturday Warsaw on April 6. It's been a great event, well-organised for the great SharePoint community!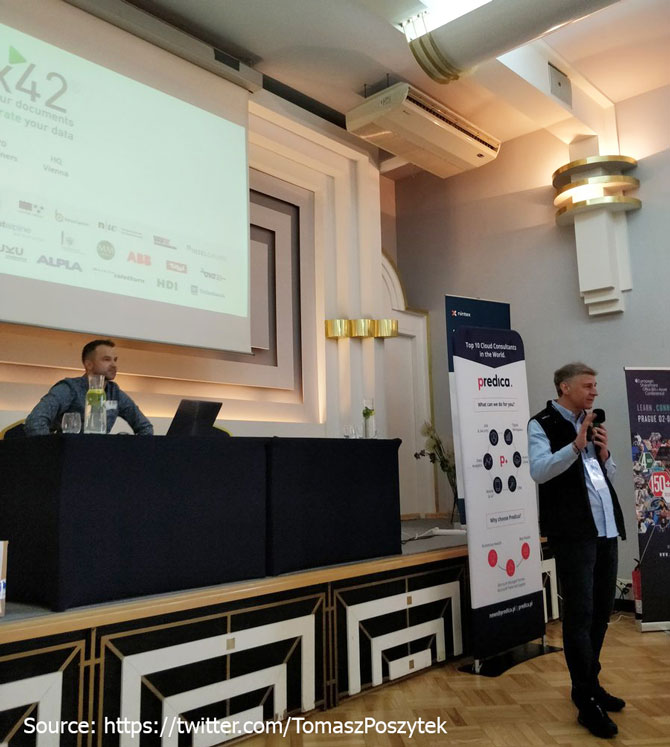 In this pictures from left to right: Both dox42 speakers, Johannes Linder (Lead Technical Evangelist) and Christian Bauer (dox42 CEO) at their session about "SharePoint and Document Automation"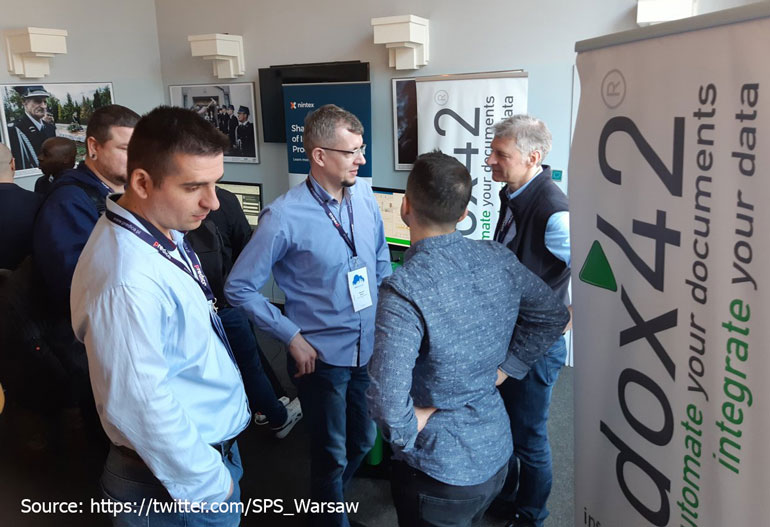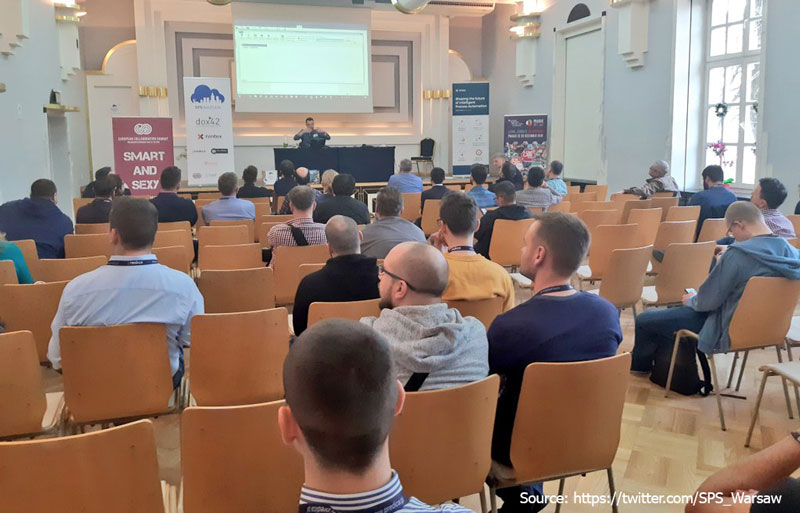 Many interested visitors at the dox42 booth (picture top) and at the dox42 session (pictures bottom). We're already looking forward to the next SharePoint Saturday Warsaw!